Safer Cables for Public Spaces
Hradil Spezialkabel introduce HRADIL SECURE, a DIN EN 50399 certified safety cable for nominal voltages up to 1 kV.
Hradil Spezialkabel GmbH have developed HRADIL SECURE, an innovative safety cable that ships within a minimal lead time of only 10 to 14 weeks. HRADIL SECURE cables can be directly installed in components and mechanical machine parts, in control cabinets, lifts and cranes, or used as connection cable for motors.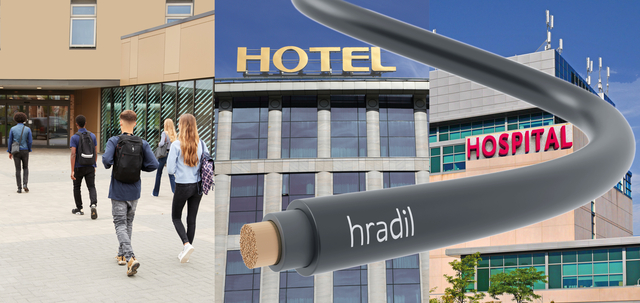 Fig. 1: Safer Cables for Public Spaces thanks to the HRADIL SECURE safety cable
(image montage: Shutterstock.com and Hradil)


Highly frequented public spaces such as hospitals, schools, administrative buildings but also office spaces, event spaces and hotels are subject to particularly strict fire protection regulations. In the past, time and again, however, cable safety proved to be an Achilles' heel here: cables were either the cause of fires or fires spread vertically or horizontally along them to remote spaces. Small wonder, then, that the standards applying to cables in such areas are rigorously strict. In Europe and Germany, cable designers must comply with the requirements of Din EN 50399.
Fire Safety Writ Large
SECURE cables can be certified in accordance with DIN EN 50399 for specific applications. The HRADIL SECURE cable is made from flame-retardant, halogen-free low smoke materials and, in addition, features special ex-proof characteristics. The Hradil cable has been designed for permanent use in a temperature range from -40°C to +90°C and, for a short period, can survive a maximum short-circuit temperature of +250°C.
In addition to DIN EN 50399, the HRADIL SECURE cable complies with the fire safety standards and requirements below.
IEC 60332-1-2 (flame retardant)
IEC 60332-3-24 (flame spread)
IEC 61034-1-2 (low smoke)
IEC 60754-1 (halogen free)
EN 60811-2-1 (oil resistance)
EN 60811-2-1 (ozone resistance)
IEC 60754-2 (acidity of flue gases)
IEC 60079-14 (explosive atmospheres)
DIN EN ISO 9227 (exposure 720 h)
Innovative Cable Build
The jacket consists of a particularly flexible HFR compound which owes its superior reverse bending characteristics - 4xD for fixed and up to 6xD for mobile applications - to a state-of-the-art manufacturing process: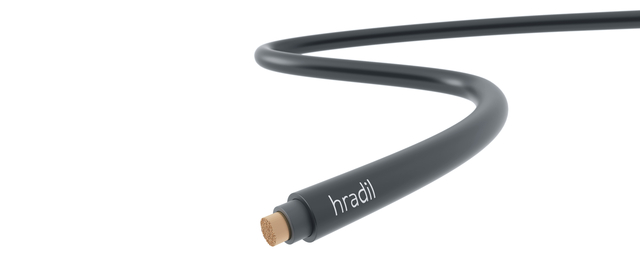 Fig.. 2: Safety Cable HRADIL SECURE
About DIN EN 50399 I VDE 0482-399:2017-02
Compliance with DIN EN 50399 is mandatory for all cables laid in public buildings. DIN EN 50399 (VDE 0462-399) sets out general test procedures for the performance of cables and insulated wires in the event of fires. It defines the testing equipment and testing procedures required to assess vertical flame spread, heat release and smoke density of vertically installed bunched electric or optic cables or wires under defined conditions.
The standard contains a detailed description of test equipment and how the required measurements and instrumentation need to be configured and calibrated to measure the heat release and smoke density during testing. The standard provides test procedures for type testing which is required to classify cables and wires as Euro class B1ca, B2ca, Cca and Dca cables.a and Dca angegeben.
Source:
https://www.vde-verlag.de/normen/0400211/din-en-50399-vde-0482-399-2017-02.html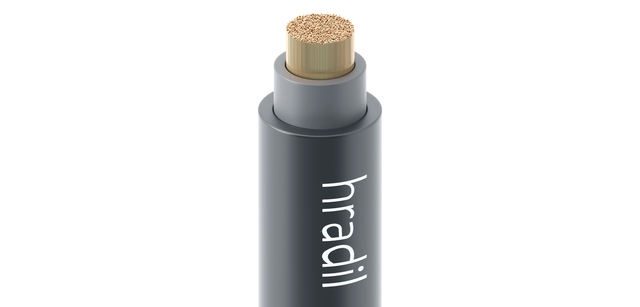 Fig. 3: Cross section of HRADIL SECURE safety cable
Downloads