HRADIL Offshore Power Cable for Highly Explosive Environments
Hradil's offshore power cable not only meets the exacting requirements specified in the NEK 606 (SHF2) standard regarding mud resistance, flexibility and fire safety, but also those of IEC 60079-14 on how to prevent the migration of gas and smoke through the cable.
The HRADIL offshore power cable was specially designed to ensure the smooth operation of electrical systems in extremely harsh maritime environments with explosive atmospheres typically found on oil platforms or petroleum or natural gas tankers for example. The cable excels in applications such as cranes and hoisting or lifting equipment. The HRADIL offshore power cable is resistant against oil and petroleum, ozone and UV radiation as well as against cooling fluids, lubricants and cold cleaning agents.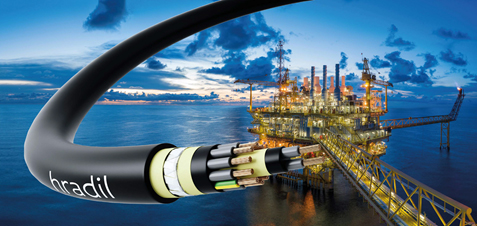 Fig. 1: HRADIL offshore power cable for highly explosive environments. (shutterstock)
Mud resistance according to NEK 606
Mud Resistance, as specified by the NEK standard TS 606, is a particularly strong suit of the HRADIL offshore power cable. To achieve this, the outer sheath of the HRADIL power cable has been made from a flame retardant, halogen free special compound, which is based on FRNC (Flame Retardant Non-Corrosive) and can withstand the attack of the highly aggressive drilling mud on drilling platforms.


Drilling mud – also called drilling fluid – is used in oil drilling to carry rock cuttings to the surface and also to lubricate and cool the drill bit. Drilling fluid is a heavy, viscous fluid mixture which also helps preventing borehole collapse and the intrusion of water.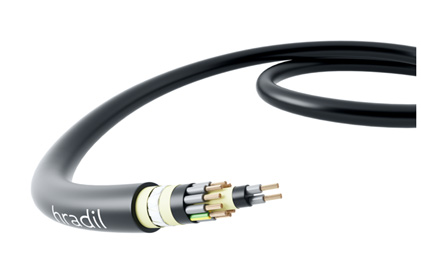 Fig. 2: HRADIL Offshore power cable for highly explosive environments.


NEK TS 606 is a Technical Specification created by the Norwegian Electrotechnical Committee for the marine and offshore industry and defines the requirements for halogen free and mud resistant cables. The requirements of NEK TS 606 are much more demanding compared to IEC 60092-360: 2014.
SHF2 outer sheath according to NEK 606
In addition, NEK TS 606 defines specific requirements regarding the outer sheath of cables and distinguishes between two different types, SHF1 and SHF2. SHF1 specifies a halogen free thermoset compound sheath which, in the event of a fire, only generates a minimum of smoke. The more stringent specification SHF2 calls for a cross-linked, thermo-stable outer sheath. The main differences are the higher hardness of the SHF1 outer sheath and the greater flexibility of the SHF2 sheath.


Also, what makes the development of customized cables particularly challenging is that the desired cable characteristics often contradict each other, whether in terms of the design, production or material properties.


The HRADIL offshore power cable thus offers very good bending characteristics and a very good bending diameter of 7xD in fixed installations. The Hradil offshore cable can be used in temperatures ranging from -60°Celsius to +85°Celsius which means it is suitable for drilling platforms in arctic as well as in tropical regions.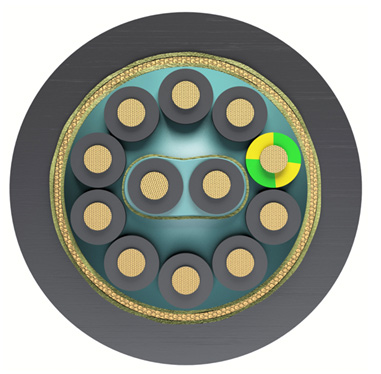 Fig.. 3: HRADIL Offshore power cable for highly explosive environments, cross-section.
Preventing gas migration through the cable in accordance with IEC 60079-14
Only very few cables today fully comply with the demand of IEC 60079-14 Annexe E.1 to prevent what is described as a "pumping action, meaning the spreading of combustible gases through the cable.


The reason for this can be found in the less than compact design of cables: over time, interstices may form between the cores and bedding. Combustible gases may flow into these interstices and under certain circumstances get "pumped" further along the cable. Due to this capillary effect, the transmission of gases cannot be completely excluded. This effect is, in fact, made worse if non-woven fabric or fibre-containing materials, which are hygroscopic, are used in the cable. While mica tape (muscovite mica or phlogopite mica), which is often used for reasons of fire safety and to ensure the proper functioning of cables, may be an effective insulator against high temperatures, it cannot prevent the spreading of gas in the cable for the reasons stated above.


Instead of the traditionally used mica tape, HRADIL has therefore selected a special compound which is flame retardant, halogen free and non-hygroscopic and pressure-extruded into the cable. All cores and screens are completely embedded by this compound which fills out all capillary spaces within the cable. Irrespective of the length, type and pressures acting on the cable this prevents combustible gases from getting in to the cable in the first place and from spreading further. This makes the HRADIL cable suitable for use in areas with an extremely high explosion hazard, as typically found in the petrochemical industry, marine applications and in particular in offshore applications. Suppliers as well as manufacturers can guarantee full proof of compliance with IEC 60079-14.


Certified Cable Engineering
Apart from compliance with NEK and IEC 60079-14: 2014 Annexe E.1, HRADIL's offshore power cable meets the requirements of the following standards: IEC 60332-3-22, IEC 60332-1, IEC 60331-21, IEC 60079-14, IEC 61034-1,2, IEC 60754-1,2 and FE180>180min.
Downloads