Ethernet for offshore drilling rigs
Hradil's Armoured Multi-Ethernet Cable for offshore applications
Hradil Spezialkabel, the German cable-engineering company presents a hybrid a cable which transmits images and data in real time, supplies power for applications in marine atmospheres and is compliant with ATEX and EX requirements. While standard Ethernet cables have a maximum length of 100 meters, Hradil's Hybrid Multi-Ethernet cable can reach lengths of up to 250 meters. The Hradil cable excels at extreme temperatures, from arctic -60°C to tropical + 80°C, is mud and flame-resistant, halogen-free resistant and also resistant against oil, UV-radiation and ozone. Hradil's Hybrid Multi-Ethernet Cable has the required UL or cUL certifications for applications in the North-American markets.
The times when the relative peace of the office environment was the sole preserve of Ethernet networks and applications are definitely past. As field bus systems they perform a wide range of real-time tasks in outdoor industrial applications, at conditions which can be rough in the extreme. Special cable manufacturer Hradil Spezialkabel now introduces the armoured Hybrid Ethernet Cat. 5e cable for the most demanding offshore requirements.
Hradil's armoured Hybrid Multi-Ethernet Cable can be used for safety-relevant real time applications in explosion hazard environments such as offshore drilling rigs or maritime applications. Typical uses are remote or video surveillance and control, the transmission of sensor data including power supply. Additionally, it can also be used in the construction sector for civil engineering work or tunnel construction, for heavy-duty construction machinery or tunnel boring machines. With its double armour the cable performs the heaviest tasks with ease.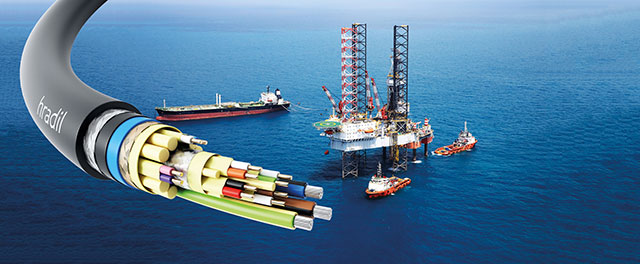 Fig. 1: Hradil Spezialkabel Armoured Multi-Ethernet Cable for demanding offshore applications.
Innovative design with dual cable sheath including double armouring and extrusion-embedment
Engineers at Hradil designed the armoured Hybrid Multi-Ethernet Cable as a multi-purpose Cat 5e cable with 3 control cores and 2 sensor cables. Its outer diameter is a mere 19.2mm and features double armouring - the outer and also the inner sheath are armoured. The outer sheath is resistant against oil, petrol and sea water, cooling fluids lubricants and cold cleaning agents. The cable owes its enormous stability and robustness to the dual armouring.
The braided shield of the inner sheath has been constructed from tin-plated copper wire. The shield in the outer sheath is made from galvanized steel wire. All cores inside of the inner sheath have been embedded in a special PUR compound using a production process developed by Hradil. improved maximum stability of the whole cable by multiples.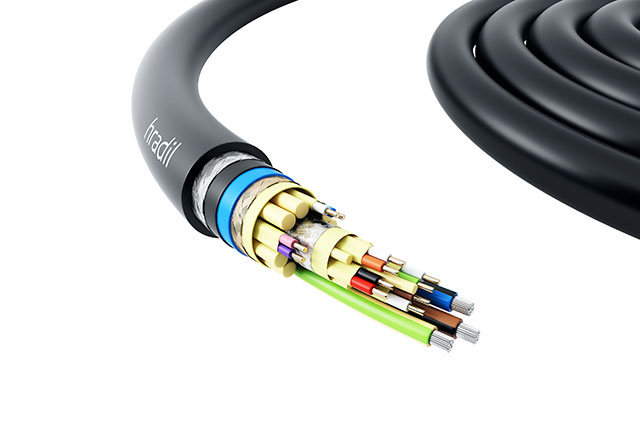 Fig. 2: Armoured Multi-Ethernet Cabel by Hradil Spezialkabel with double sheath, double armouring, extrusion-embedded design
Certified Safety
Hradil's armoured Hybrid Multi-Ethenet Cable complies with IEC60332-1 standards and requirements: flame-resistance, IEC 60754-2: halogen-free, DIN 60811-404: oil resistance, DIN ISO 4892-2: Ozone and UV-resistance, DIN EN 50288-2-1: Ethernet, mud resistance: acc. to NEK 606, ATEX / IECEx: zones 1, 21 and UL/cUL-approved.
Downloads