New Technical Director at Hradil Spezialkabel GmbH
Mr Dede Bülbül has been working in the newly created role of Technical Director at Hradil Spezialkabel GmbH since September 2018, strengthening the development team around the CEO Alfred Hradil. Mr Bülbül was previously a technical manager at Hradil Spezialkabel.
In the post of Technical Director, Mr Bülbül will be responsible for the following areas: customer-specific cable development, production monitoring and quality assurance. Mr. Bülbül is excellently suited for this position due to his 20 years of experience in production engineering. Hradil Spezialkabel supplies over 2,000 variants of standard and special cables for fields such as mechanical engineering and canalisation engineering. The CEO Alfred Hradil sees particular growth potential in the manufacture of special cables for use in explosive areas. For this purpose, Hradil Spezialkabel GmbH offers the offshore control and signalling cable HB44®C — the first such cable to effectively prevent zone entrainment of gases within the cable.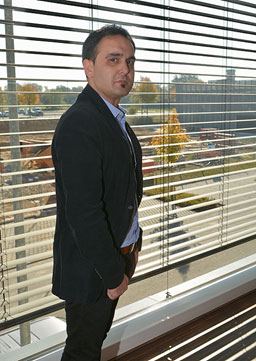 Image: Since September 2018, Mr Dede Bülbül has been Technical Director at Hradil Spezialkabel GmbH in Bietigheim-Bissingen, Germany