A world première: Four-layer 500 volt drag chain cable with 61 conductors. 
HRADIL Spezialkabel GmbH in Bietigheim presents the world's first drag chain cable with four layers: the High-Endurance cable. Best of all, it can replace from one up to five individual drag chain cables, so that in the event of a malfunction of one cable in an energy chain only one individual cable will need to be replaced rather than all five of them.
Downtime caused by having to replace cables can be massively reduced as a result. In spite of the fact that there are four layers the HRADIL High-Endurance drag chain cable has an outer diameter of only 18.8 mm. The Hradil High-Endurance drag chain cable is UL/cUL certified for North America and can be shipped at short notice.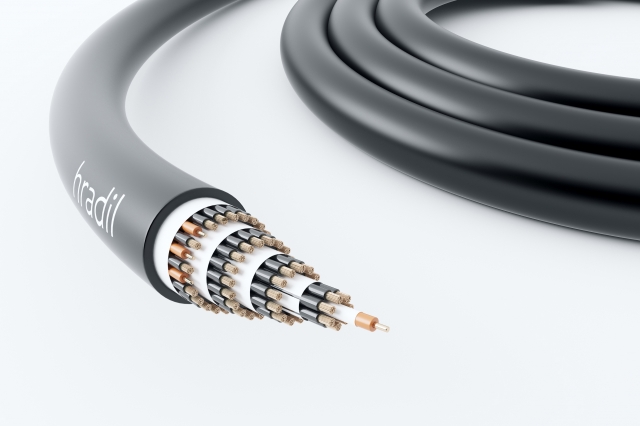 A typical everyday occurence: the production line of a machine-builder has been down for two hours: one of the machining centers has reported a malfunction of one of the cables in the energy chain. Even though the fault was quickly identified and a cable assembly to replace it is availabe, having to renew all the lines in a drag chain cable can take a lot of time. After all, for reasons of safety, not only the defective cable will be replaced but all of the cables as, otherwise, the risk that another cable in the chain might give up the ghost is simply too high.
This is where the HRADIL High-Endurance drag chain cable really scores points. With 61 cores and rated for a nominal voltage of up to 500 volts it can replace up to five individual cables. Replacing and connecting a HRADIL drag chain cable can hence be performed within a fraction of the time previously required.
Robust cables for robust uses
The engineers of HRADIL have endowed the High-Endurance cables with a robustness and resilience that is second to none: In an endurance stress test which lasted six weeks and included 600,000 cycles with a movement distance of slightly less than 2.5 meters and an acceleration of 5 meters per second, the HRADIL drag chain cable showed no weaknesses whatsoever. It also passed the 360° torsion test conducted at 10 revolutions per minute and 200,000 cycle with flying colours. The maximum bending radius during mobile usage exceeds 190 mm. All mechanical, thermal and evnironmental tests were carried out in accordance with the DIN EN 60811 standard.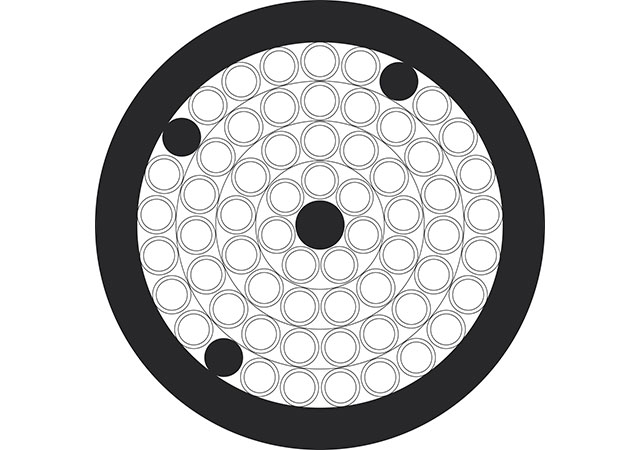 Fig. 2: HRADIL High-Endurance drag-chain cable cross-section.
The HRADIL High-Endurance drag chain cable is resistant to oil and diesel and also cooling agents and lubricants. It is suitable for outdoor use and ozone- as well as UV-resistant. The cable is flame-retardant according to IEC 60332-1. The temperature range for mobile applications extends from -40° Celsius to +80° Celsius.
Downloads