CAN-BUS wire for high-temperature applications
Hradil, the specialist for non-standard-wires and special cables, has developed a high-temperature resistant CAN-Bus-wire which outer diameter measures less than 4,6 mm. The wire is adapted for minimal bending radiuses and is specially designed for the engine management environment.
The new Hradil CAN-Bus wire is primarily suitable as an engine management control cable and combines four properties: it is extremely thin, resists both high temperature as well as diesel fuel and oils and has a Bus-termination (termination impedance) of approximately 120 Ohm (like standard CAN-buses). It even allows bending radiuses of 30 mm or more by fixed installation.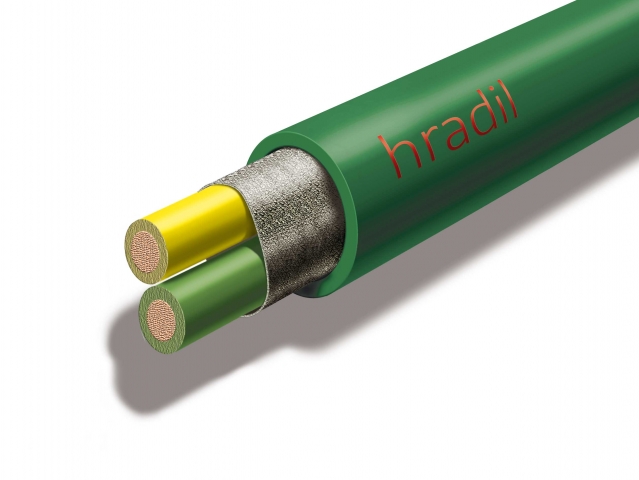 Front view of Hradil-CAN-Bus wire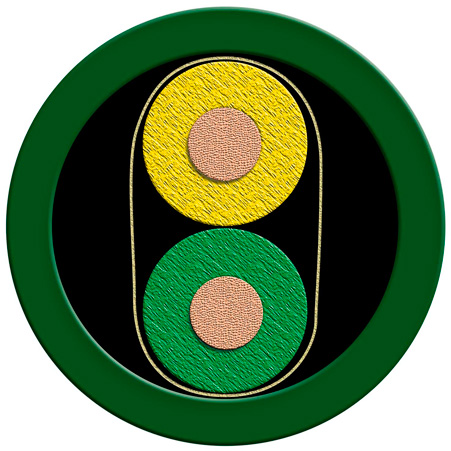 Cross-section of Hradil CAN-Bus wire
In order to achieve an extremely small outer diameter, Hradil engineers have chosen to use Teflon which additionally enables this CAN-BUS wire to resist oils and fuels as well as cooling liquid, lubricants and soaps. It was also conceived to resist ozone and UV-radiation. Its working temperature ranges from -60°C to +150°C (by 3.000 hours long-term stress) or from -60°C to +200°C (by 300 hours long-term stress).
Alfred Hradil points out the widened field of application of this new CAN-Bus wire: "We designed this CAN-Bus for the extreme tough industry environment but also for its operation outdoor. This opens up completely new fields of applications for CAN-Bus wires."
CAN-Bus background
In a CAN-Bus, all components are connected to a common data line (BUS) through single feeders. This way, the wiring work is reduced to a minimum and further applications can be quickly connected to the BUS. An access method (protocol) is necessary to control the data-flow of all individual components to the mutual BUS data line. The Controller Area Network (CAN) connects applications (nodes) together via a doubled-wire Bus-line. The Bosch company developed CAN-protocols in 1983 for the automotive industry. In a so-called open bus-system, components from different manufacturers can work together. Due to its high electromagnetic compatibility, its low costs and its real-time capability, the CAN-Bus technology is primarily applied in the automation engineering.
Downloads