Hradil presents a new replacement cable for IBAK's Panoramo sewer CCTV.
Hradil Spezialkabel of Stuttgart has expanded its range of compatible connection cables for CCTV sewer inspections and rehabilitation systems.
The new 10-conductor cable designed for CCTV sewer inspections incorporates a coaxial core and special fiber optics. It is intended for use in IBAK's Panoramo sewer CCTV systems. In addition to its favorable price, which is about 40% less than the original cable, Hradil has been able to offer several improvements in regard to material properties and wear resistance. Hradil's engineers have incorporated an aramid fiber that boasts the same tensile strength as the original supporting braid made of Kevlar but is less sensitive to humidity. Hradil's cables for IBAK's Panoramo systems are now available from stock – either in standard lengths or in custom lengths. On request they can be supplied complete with plugs.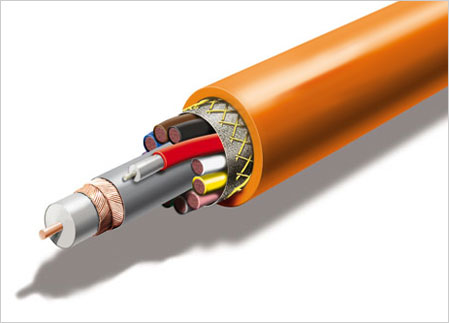 Contributing to the quality features of Hradil's compatible cables is without doubt the manufacturer's approach: they do not just copy original equipment 1:1 but also optimize individual cable properties. An example of this is the use of aramid instead of Kevlar to provide stress relief in their replacement cables for IBAK's Panoramo sewer CCTV systems. Hradil's CEO, Alfred Hradil, explains: "There is always a risk of water trickling inside the cable through the plug. In many cases the aramid that we use has shown itself to be significantly more resistant to moisture than the fiber normally used, Kevlar. In the final analysis we have been able to increase the cable's total life span."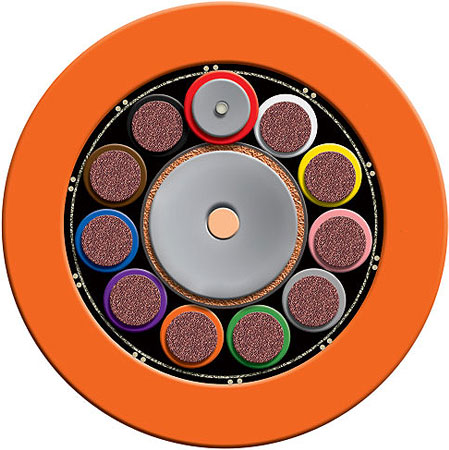 Hradil's compatible IBAK Panoramo cable consists of a 75 Ohm coaxial as its core, around which ten 0.75 mm² conductors and a special optical fiber are wrapped. The outer diameter is 9.5 mm. Its jacket is made of highly resilient TPE-U (11Y) with a Shore (A) hardness of 92 to 95.
IBAK is the world's largest manufacturer and distributor of sewer and CCTV inspection systems. The company, founded in the city of Kiel in 1945, offers a wide range of the highest quality sewer CCTV inspection systems.
Downloads